Is there anyone out there who is continuously looking for storage ideas? I am one of those people who is continously looking out for new ideas and ways to store the most things possible in the least possible space.
Today's post is all about jewellery boxes - you might ask - but how much space does jewellery take up? It doesn't and there are loads of ideas how to store jewellery/accessories. Now I love those jewellery holders that actually leave the jewellery on display - I also love the small jewellery trays or bowls - to make it easier to pick up whatever your choice of the day is.
However I cannot make use of those lovely practical holders, as my beloved cat loves them even more, and thinks that rings, earrings and other sort of jewellery/accessories make great toys!! Its not the first time that I find her chasing after a ring or an earring! She just loves going on the dressing table to see what she can find to throw on the floor and play with!!
Therefore having a lovely jewellery thief, leaves me with no choice but to keep everything out of sight & reach. Here are a few ideas of beautiful handmade jewellery boxes for all of you who have my same problem or do not like having thing running around!
Hope you like them as much as I do!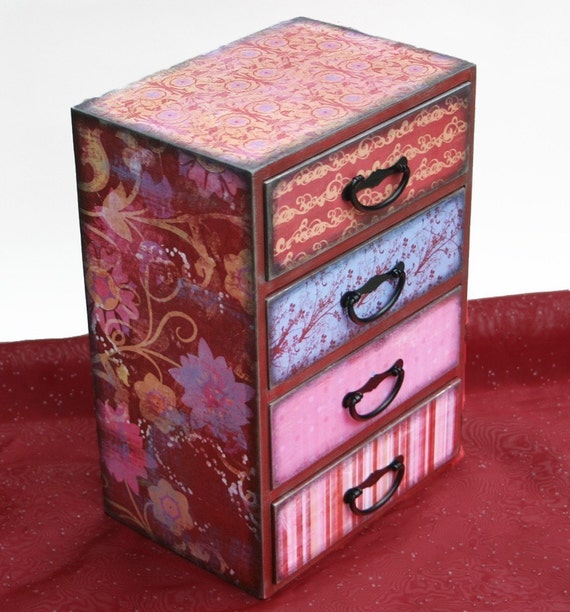 Rose Rapture Jewellery Chest
Do you have a favourite out of these picks?
Does anyone have the same problem with their cats?
Thanks a mill for visiting my blog
&
For ALL your lovely Comments!!